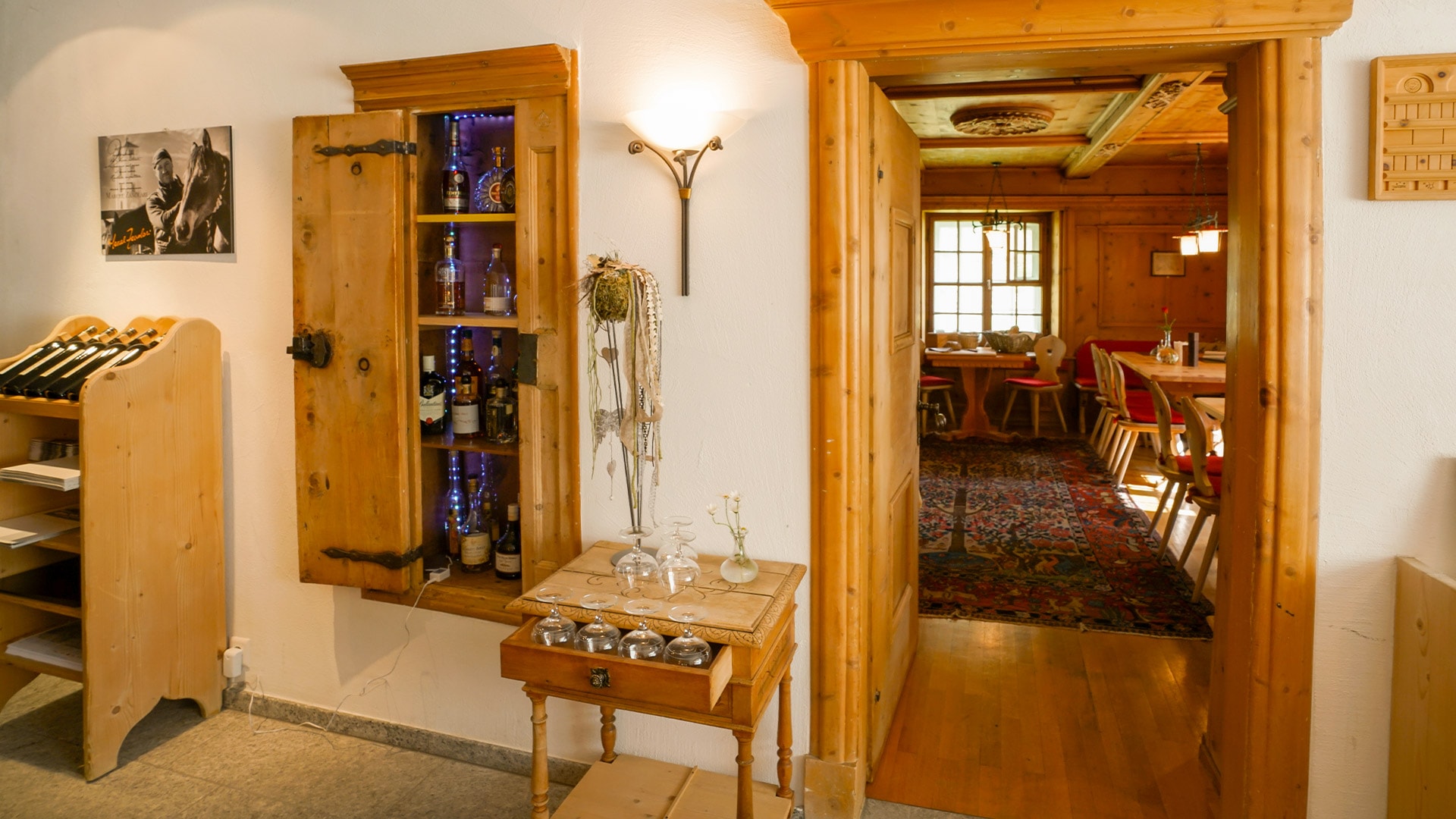 Our
culinary
philosophy:
We
attach
great
importance
to
regional,
home-made
cuisine
from
the
Engadine
and
surrounding
area.
Many of our recipes have been passed down from father to son over generations and thus reflect both traditional and modern preparation methods. We choose fresh seasonal produce sourced as far as possible from local suppliers and producers.
Our authentic Engadine restaurant with a sun terrace offers homemade Italian-inspired delicacies from the region. It has three different rooms (Hunters' Room, Colani Room and a large dining room), providing the perfect setting for every occasion.


We await you on our terrace or in our restaurant.


Warm kitchen from 11.30 to 13.45 & from 18.00 to 21:00

OUR MENU


Warm kitchen from 13.45 to 16.00.
Reserve your table:
Colani Room
Hunter's Room
Dining
Room